As an Admin, you can review your site's billing information at any time by going to:
Admin Setting & Tools > Product License

If you're currently in trial, you can also click on the yellow trial banner on the top of your screen.

On the Product License page, you will see the following information: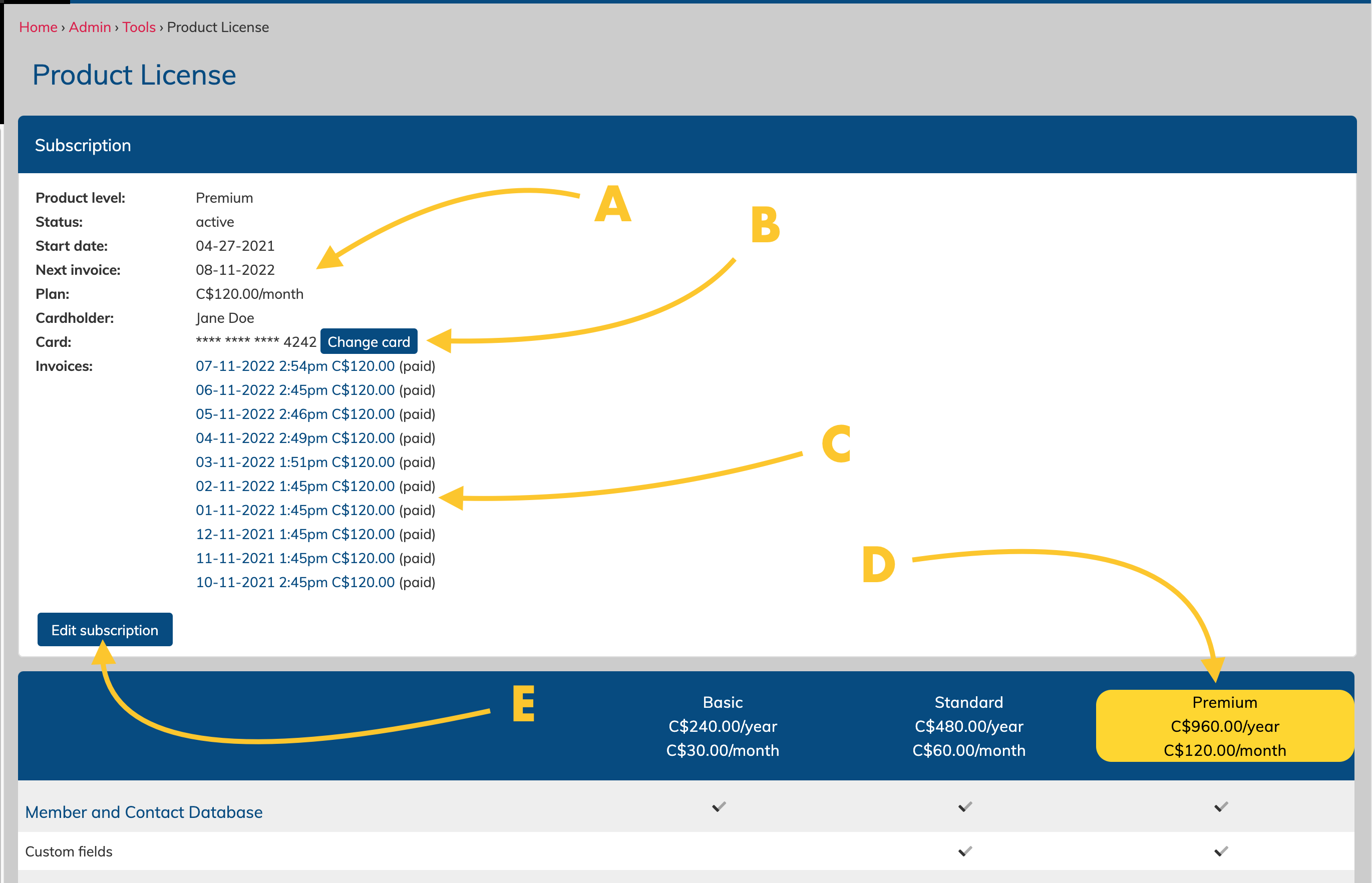 A - Your current license information and select payment plan.
B - The current card used to pay your invoices, and a button to change the current card by adding a new one.
C - Your past invoices. Clicking the blue links will show you a detailed Stripe invoice you can download and print for your records.
D - Your current select plan appears in yellow, and the pricing options are listed below.
E - You can edit your subscription at any time by clicking this button.
Editing your subscription
If you click the edit subscription button, you will be brought to the following page: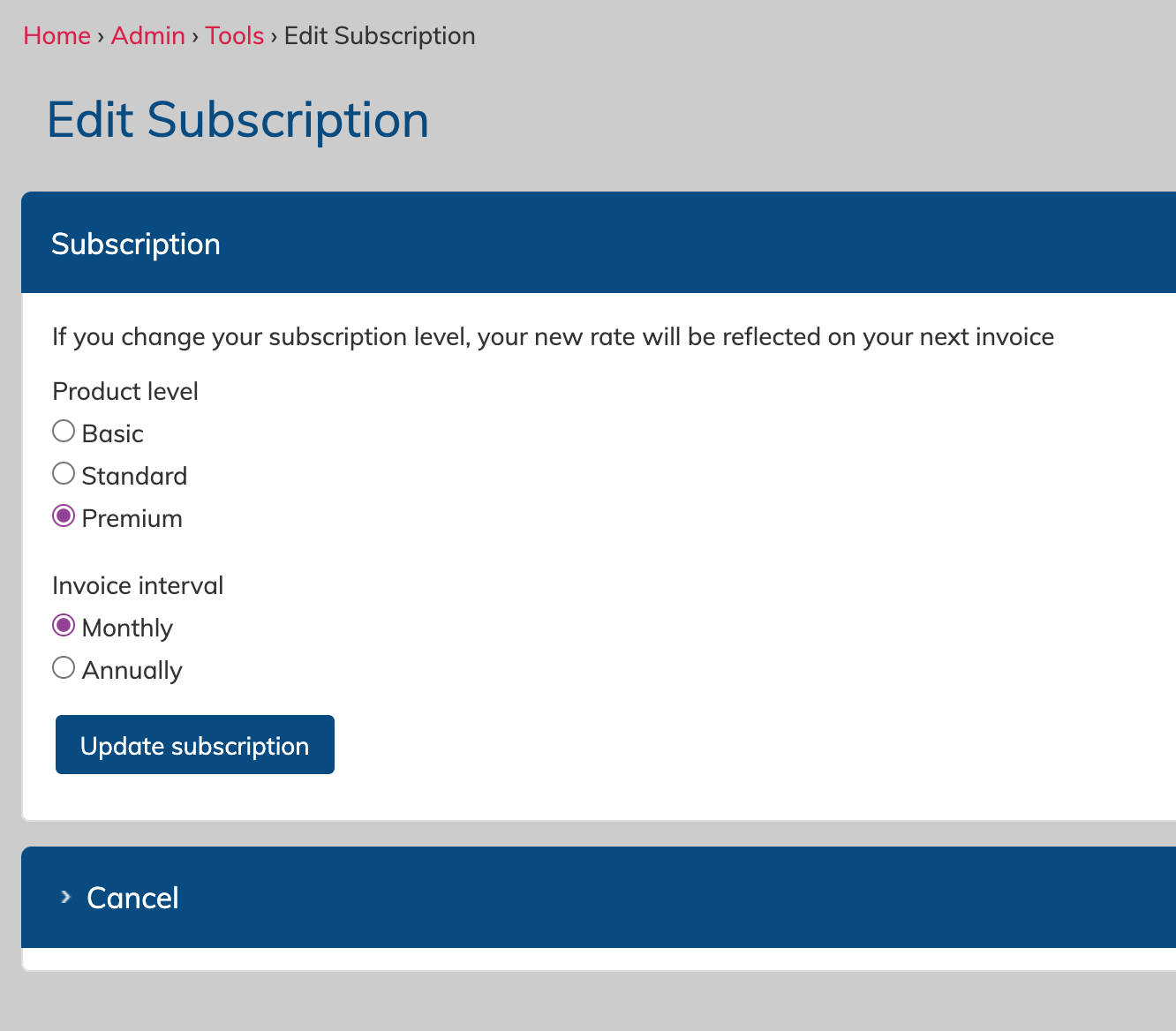 Here you can change your subscription product level, and your invoice level.
If you've been paying monthly and wish to switch to annual, the amount will be prorated to your benefit.

If you switch to monthly, after paying annually, it will begin invoicing you monthly after the completion of your annual subscription. Your next invoice date can always be viewed on the main Product license page (just under the start date).
Cancelling your subscription
You may cancel your subscription at any time. Your site will remain active for the duration of your current license, after which point access will be limited to Admins only. A week after that, your site will be queued for deletion.

Site deletions are permanent, and cannot be reversed. All personal data is removed.

To cancel your subscription, click to edit your subscription, and then expand the "Cancel" heading at the bottom of the page.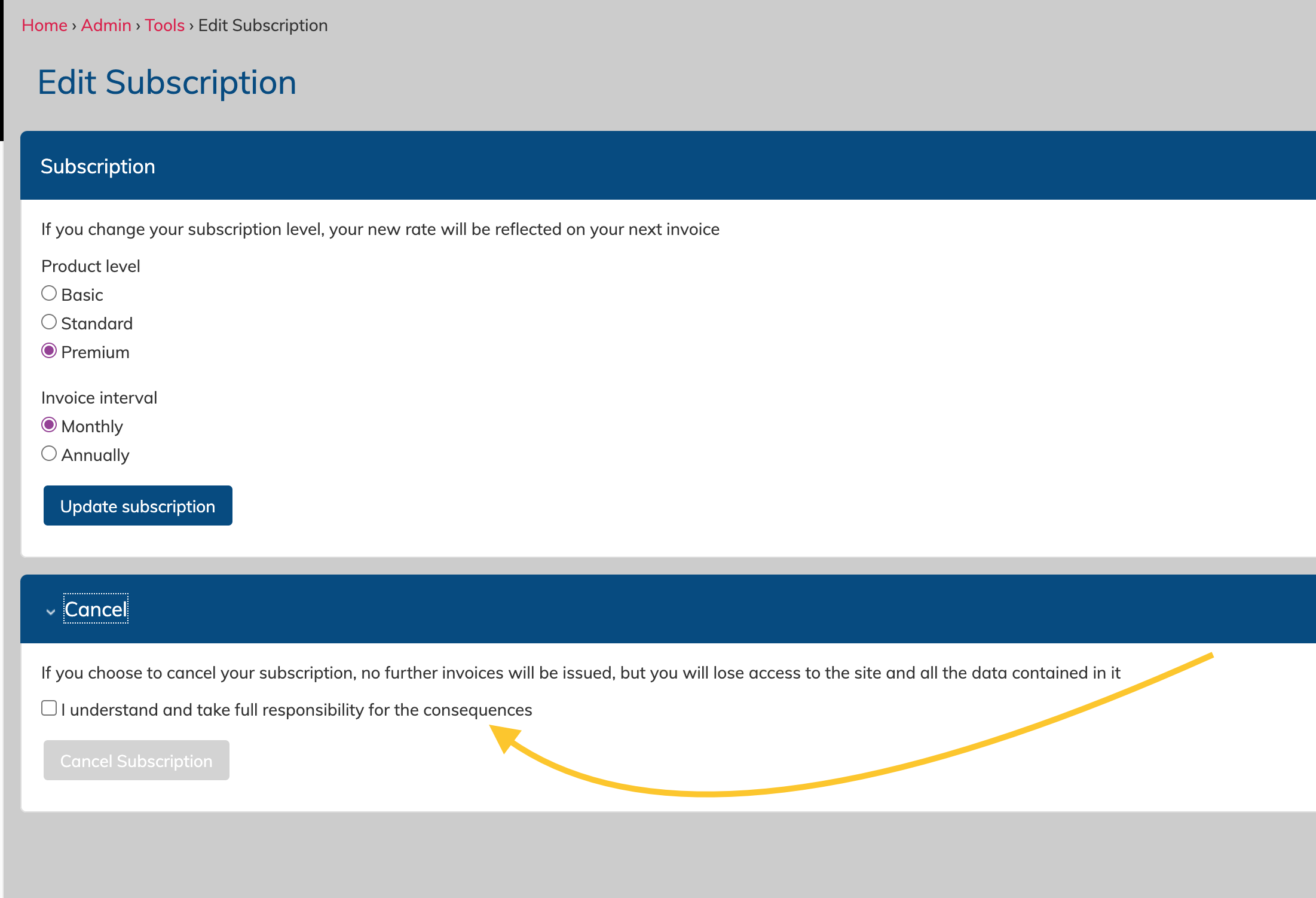 Checkmark to confirm you understand the consequences of cancelling your subscription, and then click the "cancel subscription" button.



if you have any questions or concerns, please reach out to us via the support chat at any time.