This feature will be released Thursday August 10 2023
Want to change the accent colours of your members only website? Follow the steps below to find out how!
Step one
Navigate to Admin Settings & Tools in the menu on the left.
Then click "Appearance" under the the settings section.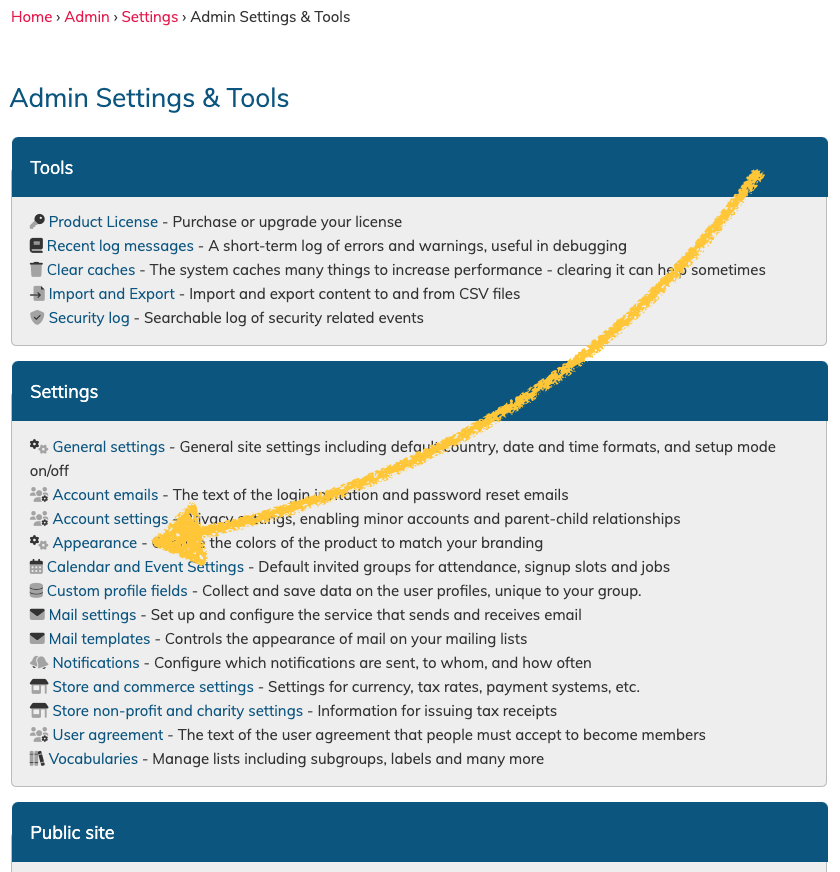 Step Two
Select your colours on the following page and press "save configuration" when finished.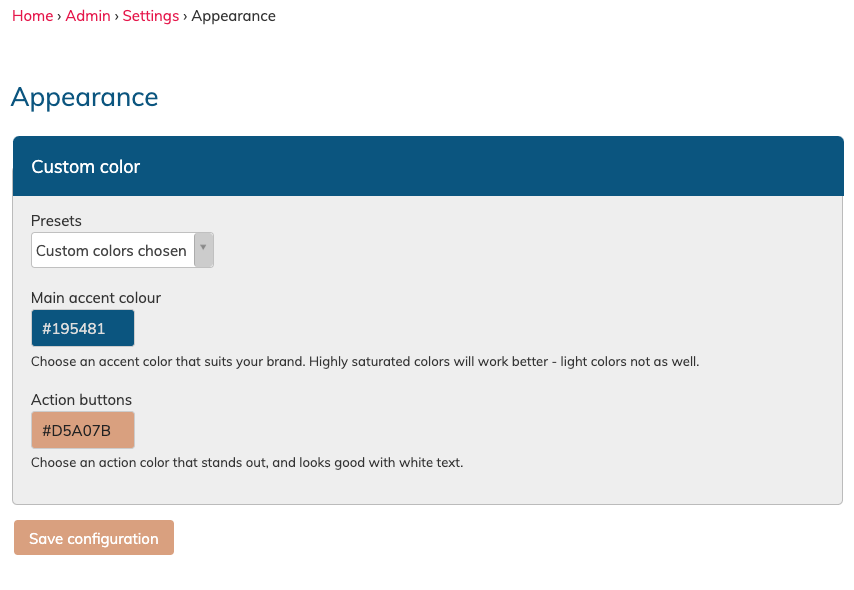 Select one of the preset options from the dropdown, or enter your own custom colours in the available fields.
Colours can be entered using the HTML code, or, click the colour field to open a colour selector.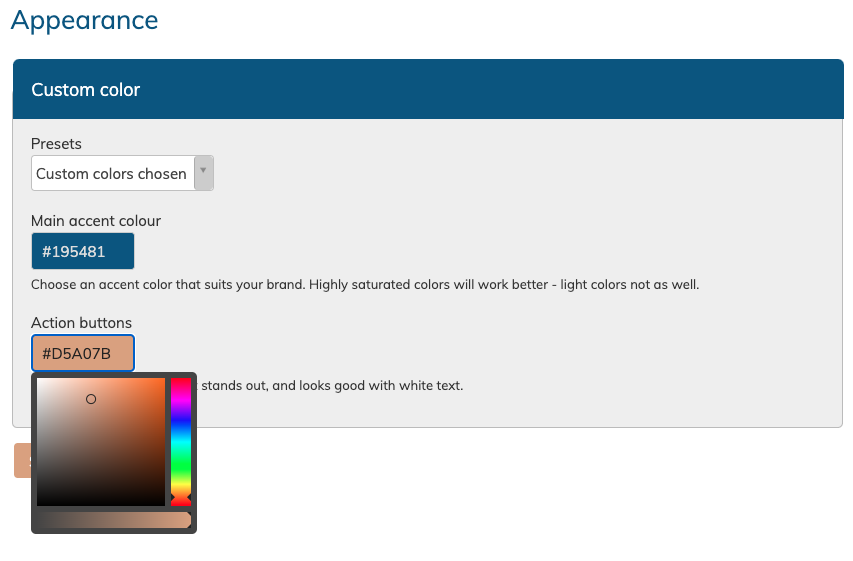 Save your changes, and that's it!