What is "setup mode"?
Setup mode is a setting that allows you to use your site without having to worry about sending notifications to users before you're ready for that to happen.

In setup mode, notifications are only sent to accounts with the "Admin" role.
This includes login invitations, and site content assignment notifications.
Setup mode is enabled by default when you start your trial

Enabling and Disabling Setup Mode
You can enable and disable setup mode by navigating to:
Admin Settings & Tools > General settings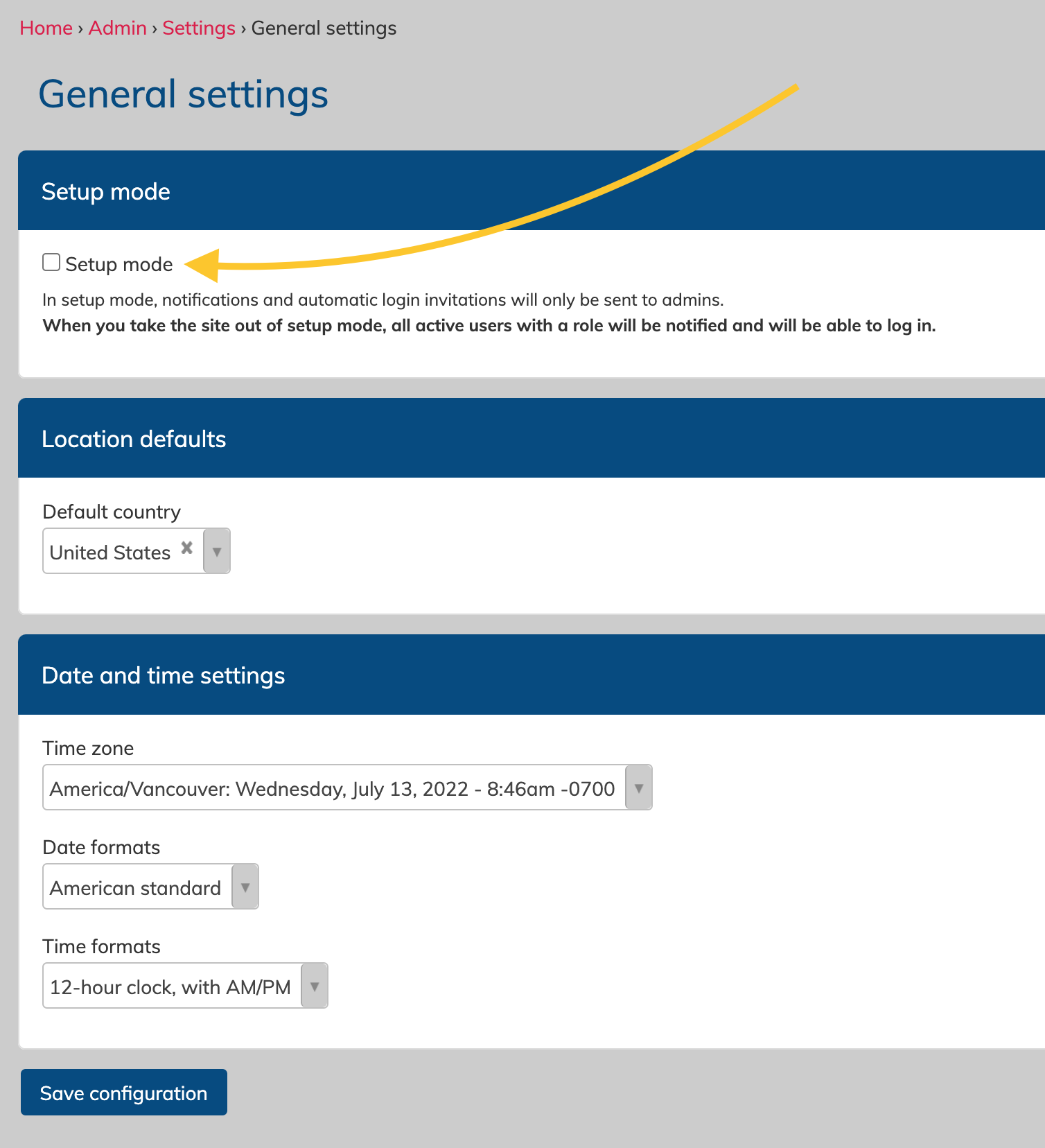 Be sure to save your changes using the "save configuration" button at the bottom of the page.

What happens when I take my site out of setup mode for the first time?
When you're ready to "go live" with your site and take it out of setup mode, you will uncheck the box and save the page.

Then, within a few hours, your automatic invitations will begin through the notification system. This will include login invitations that alert your users with roles that they have an account, and all content assignment notification, like events to attend, or forms to fill out.


Login notifications will not be instant, but they should sent within approximately 2 to 3 hours after taking your site out of setup mode. Notifications run on an automated background process that runs every 2 to 3 hours on your site.

If you wish to send login invitations right away, you can use the send invite buttons on the Engagement tab of the "Manage Accounts" page