Read below for a quick overview of finding your music, viewing your music, playing audio tracks, and downloading files to use offline.
Finding your music
All of the music you've been assigned to see can be found on the "Music" page when logged in to your group's Choir Genius site.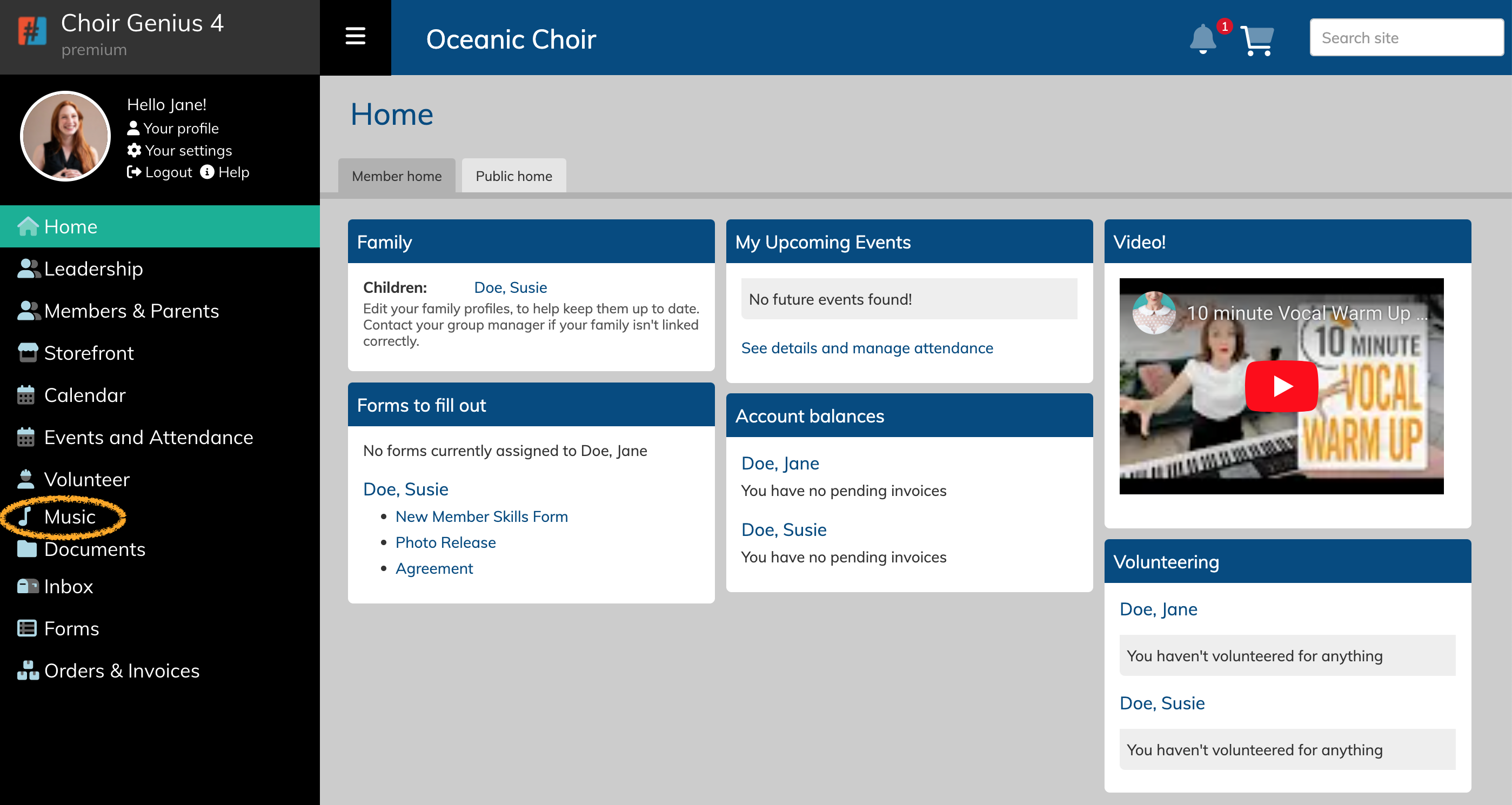 Viewing your music


Parents: Be sure to click the button at the top of the Music page with your child's name in order to see the music assigned to your child.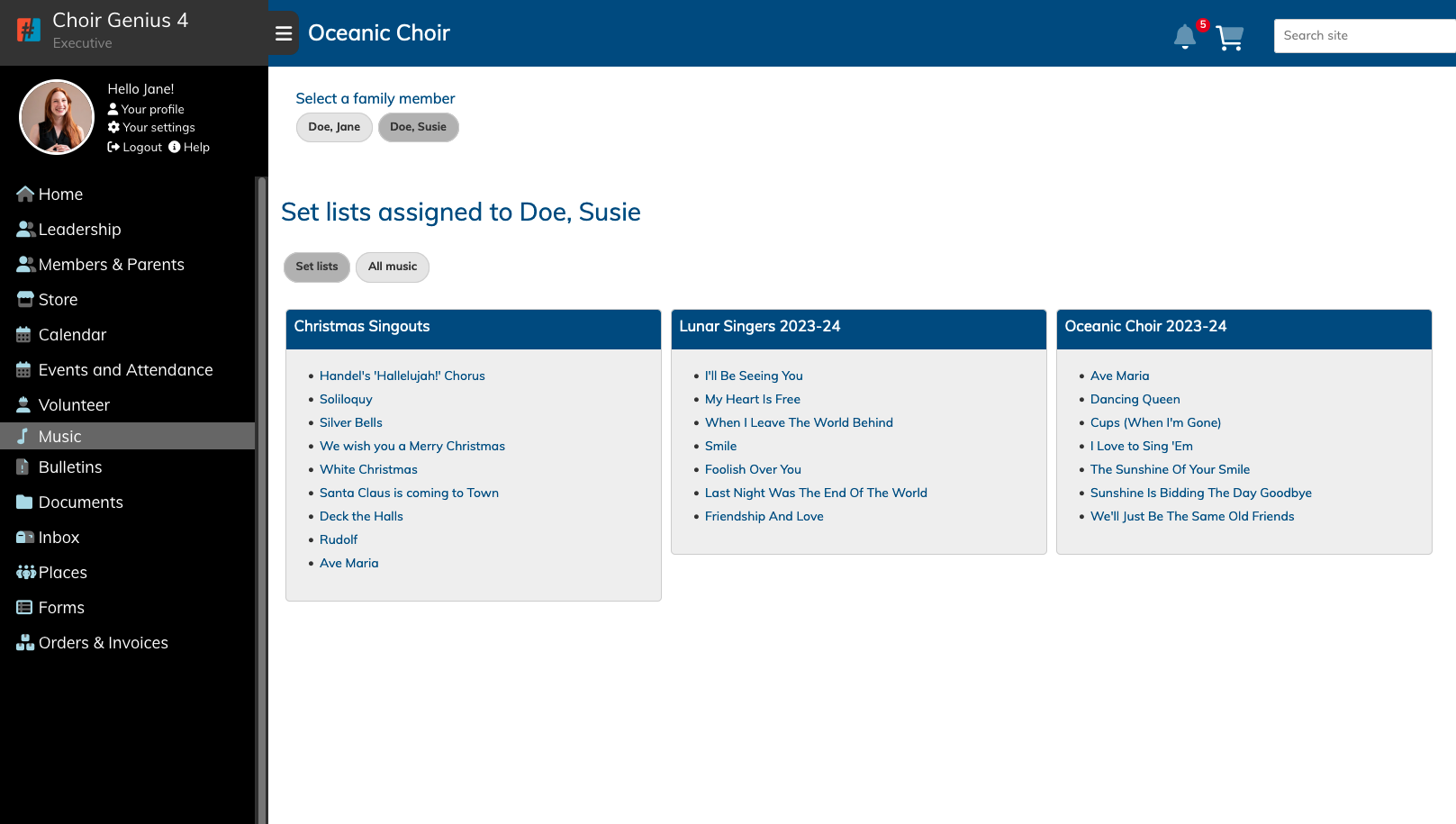 On this page, you will have access to all of the music you're invited to see. It is organized by the Set Lists that your leaders have created. Or, you can click the "all music" button to see them in one long list.

Click on the title of the song to see more details, as well as any uploaded sheet music, learning tracks, or other links.
Accessing attached files while online (sheet music, audio tracks, youtube videos)
After clicking on the song title, you will see more information about the music, including any notes your conductor may have for you, or any uploaded sheet music, learning tracks, or other links.

Below shows an example song with one pdf of the sheet music, three audio files, and one youtube link. Clicking on the title of the file will open the file in the browser in a separate window.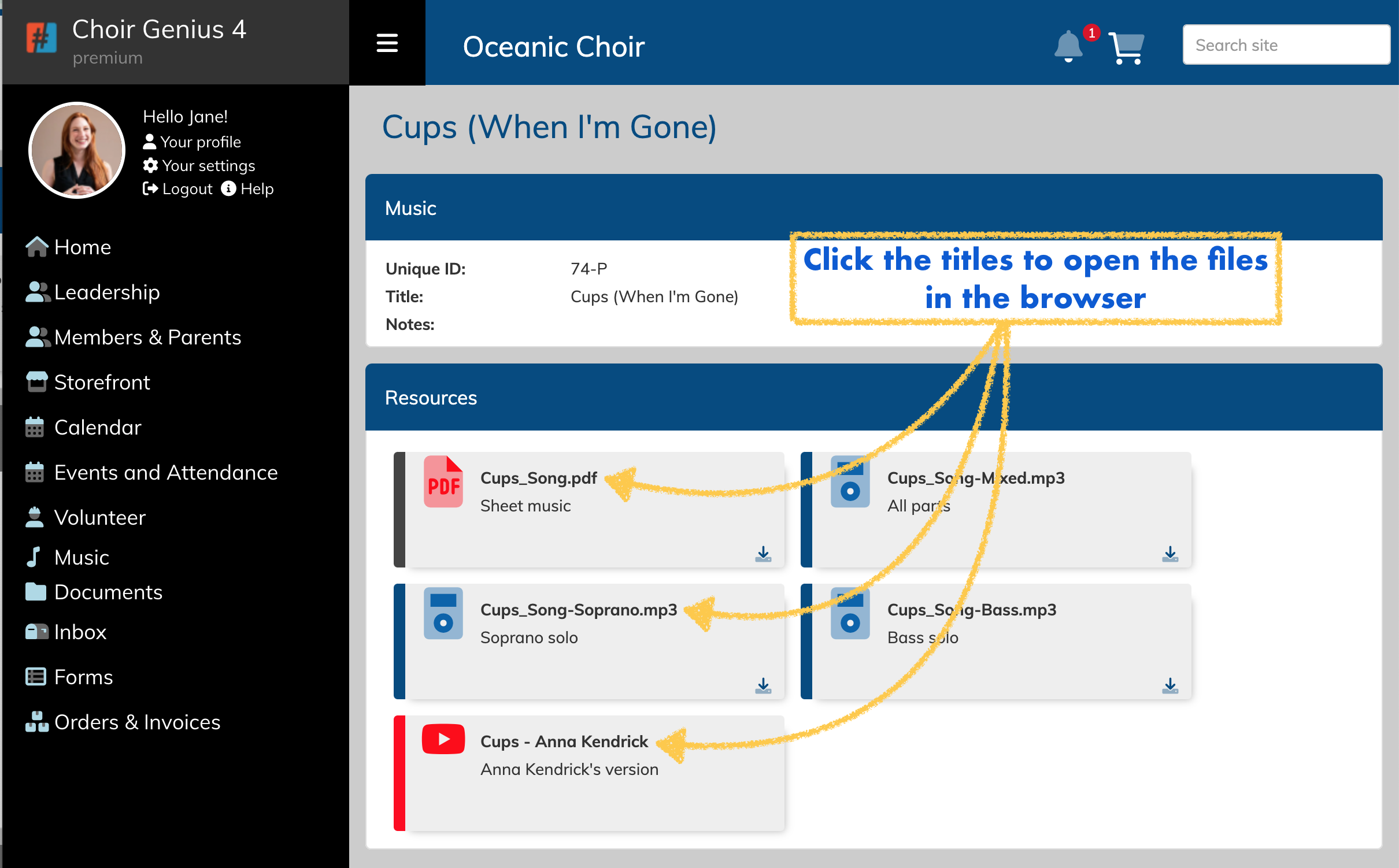 Downloading attachments to play offline
If you would like to download the files to print or play when offline, click the small download arrow on the bottom right of the square of each file. if there is no arrow, then it is a file type that cannot be downloaded, such as a link to an online youtube video.